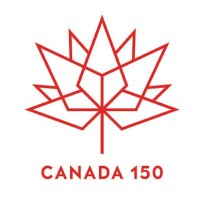 Commonwealth Air Training Plan Museum
Canada 150 Vignette –  64 of 150
British Commonwealth Air Training Plan

The Home Front - Collector Cards
​​
​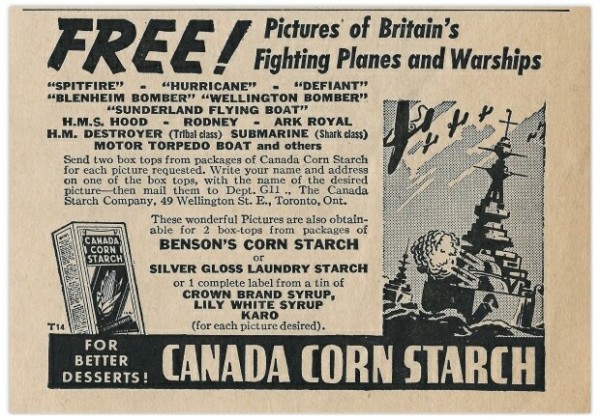 During World War II, children, especially boys, were in love with all things military, This, together with a child's instinct to collect things sparked a major battle between two of Canada's retail institutions – the Canada Starch Company and the St. Lawrence Statch Company. They were the dominant providers of corn syrup and corn starch products in Canada, and fierce competitors. The Canada Starch Company was
founded in 1858 while the St. Lawrence Starch Company came into existence in 1889 (and subsequently met its demise in 1990).

In the war years, these companies engated in a battle to sell more product aided by a mutual marketing gimmick to attract customers, They offeed prizes with the purchase of their products. In this case, special sets of military themed pictures/trading cards, primarily of British and Canadian air forces aircraft.   

T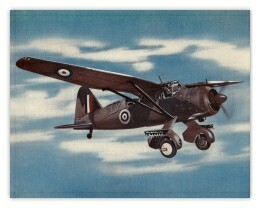 Canada Starch Company Collector Cards - Click to view.
This type of competition was not new to these retailers - the race started many years before WWII with first prize offerings being pictures/cards of popular hockey players.  The Great Depression brought a new slant to their everlasting competition. The 1930s brought about a full-blown marketing war between the two. Each tried to out-do the other by using the popular media of the time to promote their products. Consumers were inundated with newspaper ads, store displays with giveaway materials, recipe booklets and sponsored radio programs.
​Creativity can only go so far and the readers and listen

ers of subsequent marketing campaigns found it difficult to differentiate one from the other. Also, although each company gave consumers `freebies' to buy their products, the similarity of their brands of syrup and starch allowed customers to use either company's products interchangeably with no noticeable difference in reults. One brand of starch or syrup, was pretty much the same as the next and often the decision to buy a specific product was based on the prize offered with the purchase.

Brilliant inspiration came first to the St. Lawrence Starch Company in 1934 when it introduced a set of Bee Hive Syrup pictures promoting National Hockey League hockey players of the time. The gimmick was in order to obtain a picture, a customer would have to buy a company product and send in a `proof of purchase' along with a letter to obtain the desired picture. This idea was hugely successful quadrupling the sales of Bee Hive Syrup and making it the number one seller of syrup in Canada.

The Canada Starch Company, not to be perceived as a retail `shrinking violet', followed suit by introducing their Crown Brand of h

​

ockey pictures in the following year. Crown Brand hockey pictures were only around for five years while the more popular Bee Hive pictures lasted for 30 years.

World War II brought big change to the starch company picture card battle. With many of the best hockey players heeding the call to `Join Up,; hockey player cards became less desirable to the consumer. St. Lawrence company struck first again by offering their V156 ``Warplanes'' series of 12 pictures of Royal Air Force aircraft in 1941. Like those of the hockey players, the aircraft picture cards were photographs mounted on high-quality matte paper approximately five by eight inches in size. The cards were very popular and by the end of the war, three supplementary ``Warplanes''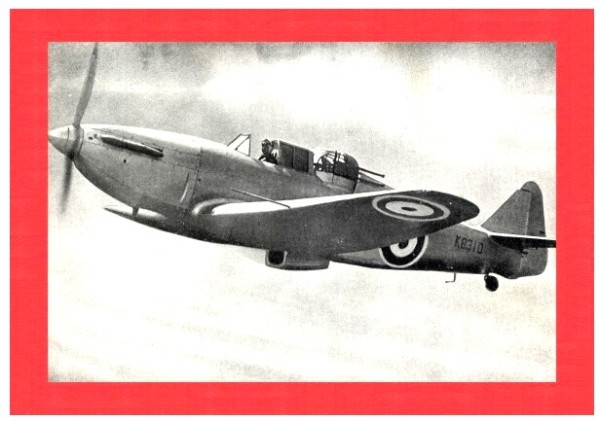 St. Lawrence Startch Company Cards - Click to view.
 sets had been issued offering a total of 223 distinct cards to collectors.

The Canada Starch Co. followed suit by issuing their own set of pictures known as Crown Brand ``Britain's Fighting Planes'' in 1941. Trying to outdo Bee Hive again, the Crown Brand pictures, also of similar size and mounted on a paper matte, were paintings and in color. The initial offering was six pictures including the Spitfire, Hurricane, Defiant, Sunderland Flying Boat, Wellington and Blenheim. The initial offering 
  


​increased in size with eight additional picture cards featuring warships of the British Royal Navy. Eventually ``Britains Fighting Planes and Warships'' offered a total of 29 pictures of  which, one lonely army picture - a Bren Gun Carrier -  made it into the air force/navy dominated set. One further peculiar inclusion was the 30th card, a black and white photo of Winston Churchill.

The World War II cards of both companies can now be found listed for sale on-line in the $20 per card range. This is a major step up from the good old days when a syrup label and letter to the issuing company would get one for you. They were very popular at the time. We can imagine many families with one or more kids pestering Mom to buy more syrup or starch and running from neighbor to neighbor asking for surplus labels. With a total of 253 cards to be obtained, that amounted to a huge amount of pestering and running.


Adding to the great effort required to win these prizes was that table syrup was rationed during the war. This might have required the dedicated enthusiast to broaden label hunting horizons to other neighborhoods and distant relatives. Starch products were not rationed. One wonders how useful laundry starch would be in enhancing this hobby today – who uses laundry starch now?... not popular in a `wash and wear' society.


We offer examples of each company's art on this page. The Commonwealth Air Training Plan Museum has many of these airplane pictures/cards in the archives.


Much of the information in this article came from an excellent web site worthy of a visit known as: http://www.skytamer.com/0106.html , It gives an abundance of information of the Airplane Trading Cards, Airplane Photos and Air Museums.